PMG-I 3ph No-Break
from 20 to 40 kVA
parrallelable
Permanent Magnet Generators
PMG-I
PMG-I 3ph No-Break
This variable speed system consists of a PMG (Permanent Magnet Generator), a three-phase inverter (with AC output and EMC filter). A linear actuator con be supplied in the case that the chosen engine does not feature an integrated electronic governor. Adaptable to the engine models and interfacing with the control units by all the main brands, PMG-I represents a highly customizable solution for a compact and efficient AC generating set. Plus the advantage of having NSM as your sole partner for a complete and fully integrated ready-to-use system. This system is available in 20 - 30 or 40kVA both in 50Hz and 60Hz, and can be easily placed in parallel.
The advanced version PMG-I 3ph No-Break features an integrated DC charger to feed a battery pack for continuity of power supply, and a grid connection kit for a stabilized voltage on the inverter output.
The result is a comprehensive system with an infinite capacity for an Uninterrupted Power Supply (grid connection, UPS function, generating set). All loads are always powered directly by the inverter for an optimized and reliable electricity supply.
The main objective of the PMG-I is to produce electrical energy with constant frequency and voltage, independently from the type of load (cosφ) and the engine speed.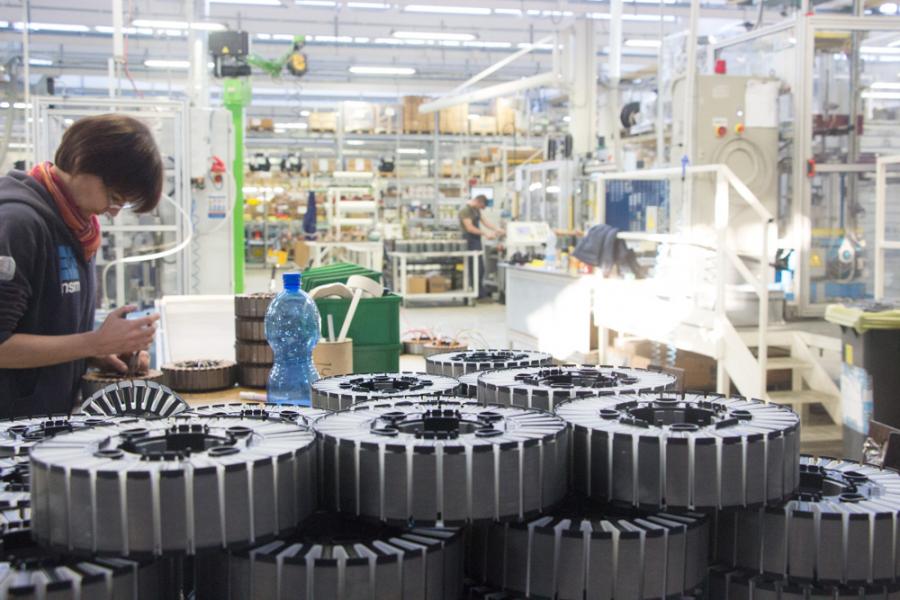 Key features
• The PMG has a Vac 3-phase output.
• Inverter range includes: 20kVA, 30kVA and 40kVA three-phase AC output (400Vac 50Hz 3ph+N).
• Available: 240Vac ÷ 480Vac, 50Hz ÷ 60Hz.
• Electronic components developed by NSM.
• Actuator Kit on request (in case the engine is not integrated with an electronic governor).
• Easily parallelable to obtain the total power required.
• AC-DC active rectifier (The voltage drop across this rectifier is much lower, meaning a reduction in power loss and a gain in efficiency. It reduces the amount of power dissipated and allows to obtain an optimized and constant voltage).
• Complete system high efficiency.
• CAN-bus, RS485 or RS232 communication line.
• Integrated Battery Charger to feed a battery pack to ensure continuity of power supply.
• Connectable to the grid (with a kit supplied on request).
• Energy buffer management.
• Extended rpm range (1:3 ratio - 1000÷3000rpm)


Should you need any further information, or for any enquiry